Discussion Starter
•
#1
•
selling my complete hydraulic setup... i will provide more pictures tonight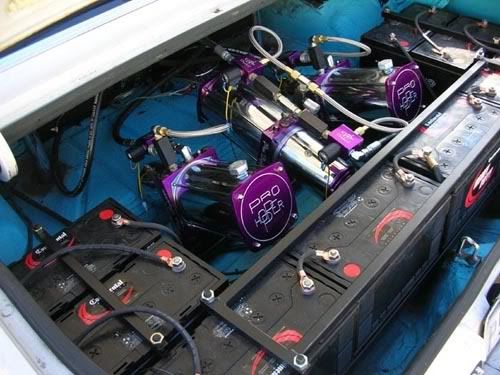 3 prohopper comp pumps, 8 continental batteries, 4 italian dumps, 4 parker checks, 3 parker slow downs, all purple parts, return lines, and battery wires. the 2 rear pumps have marchozzi pump heads, the front has a g-force 2 pump head. all 3 pumps have saco motors
also have a clear 10 switch box thats ready to go. :biggrin:
everything worked perfect before it was removed from the car. all batteries still hold a charge and have never been rained on. never hopped, never burned a solenoid, motor, or pump head. never ever ever abused :biggrin:
selling locally, but willing to ship just about everything, as long as the buyer covers all the shipping costs.
dont know how much i want, so make offers