Discussion Starter
·
#1
·
Selling my 60 rag, its taking up space and needs to go to a good home. This car is fairly solid OG Roman red and has all of the stainless trim. The only convertible only parts missing is the bottom of the rear seat. Convertible rack goes up and down with ease, has the hard to find rear piston cover panel stainless mouldings, car is an OG Texas car.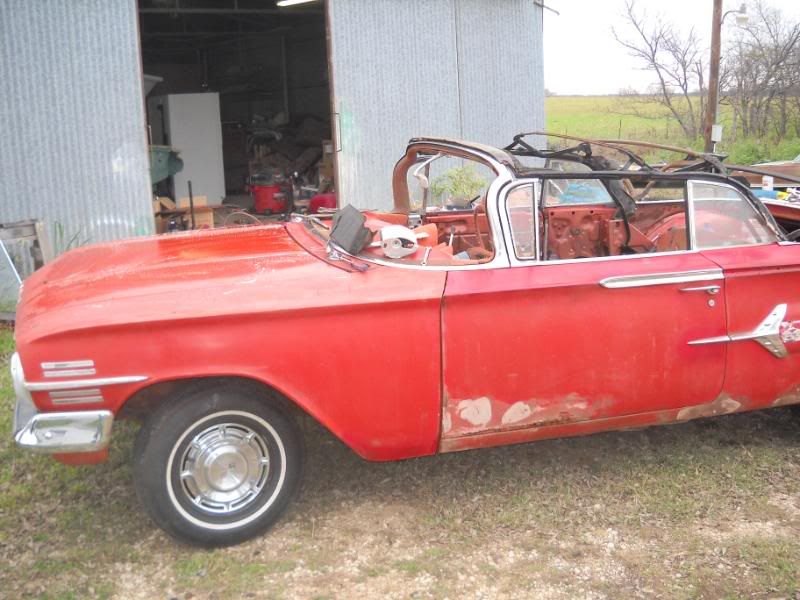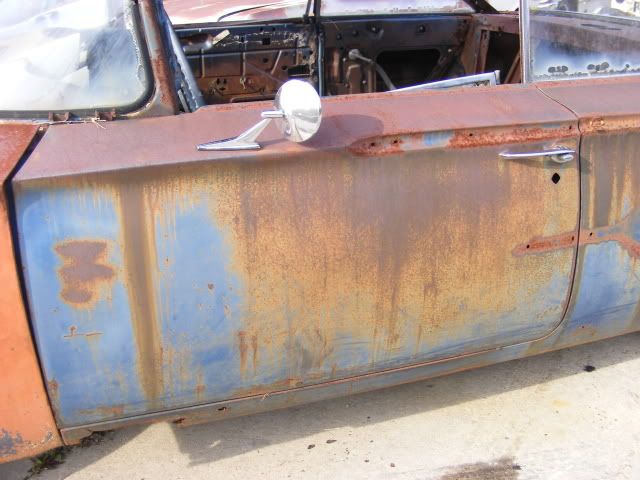 Needs a windshield and door roll up glass has all the convertible quarter glass and they roll up and down fine. Its pretty solid with some minor rust on the hood lip and the door but comes with an extra clean drivers door and an extra clean hood. 283 thats locked up if you want it its yours but I think its seized. I have many more pics but photobucket is down. I can take more pics also.
I also picked up a solid as hell 60 donor car to cut some metal off for any small rust repair areas. Im asking 11k for it as is.
comes with all the lower valences and as complete as I could make it. car would be an easy build for anyone. Could be on the streets by summer. If it doesnt sell I will start doing the metal work soon and then it will be zero rust car.
Not really interested in trades, Im not trying to get rich Im trying to finish my 61 rag. I think its a fair price.
Located near Dallas Ft Worth. Can be shipped anywhere in the lower 48 states for a G. I have a 5 car transporter headed to LA next week and it can make it on the truck for 600. call if interested but realistic and serious only, 940-902-1057