Discussion Starter
•
#1
•
I got into the Impala game with my '63 hardtop, but I realized there was an unfulfilled void only a convertible could take care of. I found this car on ebay and bid on it with the intention of just throwing on some spokes (Z's or D's, no China shit), repair/chrome the trim and calling it a day.
Well, once I picked the car up there was some noticeable bubbling on the passenger rocker that needed attention. I could have bitched up a storm about it, but the car was purchased at a reasonable price so it really wasn't worth the headache. Luckily, I was led to a competent shop that could do the work for reasonable $$. Since then it's snowballed into a bigger project. The car came in solid black and, since I had to have the paint stripped to repair the rust anyway, I decided to change it up a bit by repainting it Audi Phantom Black pearl. In the works is a black canvas top with glass window, some OG accessories, hydraulic setup (not sure how extensive I want to get with it yet), all trim chromed out, 13x7 72-spoke all-chrome Z's (if Zenith's shipper doesn't lose the 2nd set they send me :angry:.
Here's how it came:
Currently work-in-progress: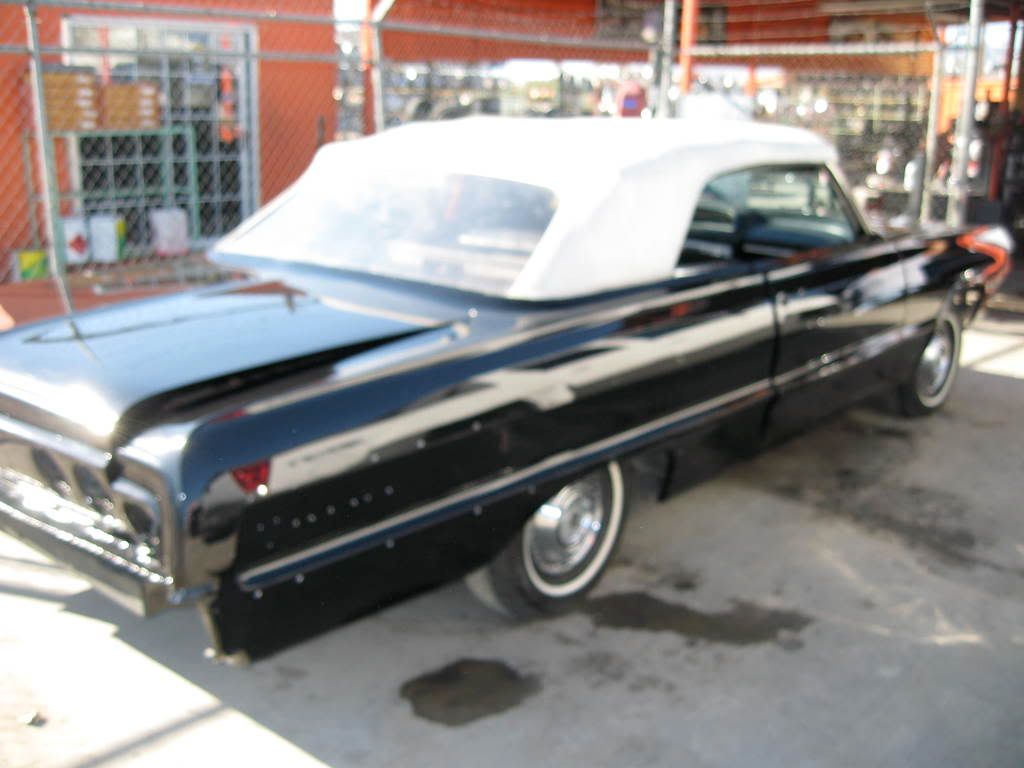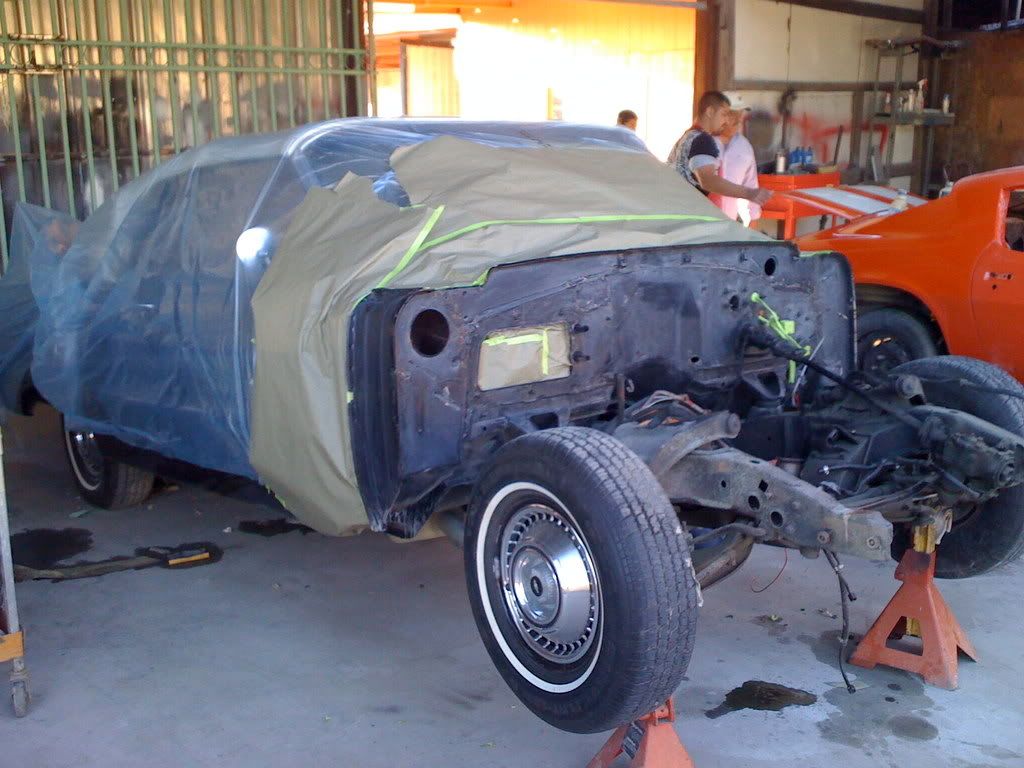 EDIT: The bodyshop didn't end up fixing the rust, so much as just covering it with bondo. Unfortunately, I wasn't there to see the "body work" in progress. When I showed up the first time after dropping it off, it was already in primer and I couldn't tell what had and hadn't been done underneath. I should have known better and asked more questions, but you live and learn. It also turns out the car was a mess underneath to begin with. Amateur half ass repairs throughout the car's history and the body shop's cover ups added up to obliterate my wallet later on. The car began rusting through 8 months after these pics were taken, clueing me to the fact that something was not right with the work. Don't get me wrong, the car looked great and for some people that would be enough. Unfortunately, it was done a certain way that would not last. And to top it off, the Zeniths ended up leaking like a dollar store diaper. The real shit begins on page 3.