Discussion Starter
·
#1
·
I have up for sale my Presonus Eureka in great condition. I have only used this unit for a total time of around 10-15 hours tops. I bought it last year and it has been sitting under my bed in its box for months now. The unit works great and has a good sound to it, I just do all my recording in a new studio now so I havent been using it.
I paid 700 + shipping when I bought this unit brand new. I am looking to get around 400 + shipping for the unit. I tried selling it on here before with no luck, but that was before I had any feedback....so hopefully somone has some intrest in it. I am also open to some trades and offers.....entertain me with them.
Functions 10/10 and physical condition of 9.5/10.
Only because the unit has a pin tip size nick in it, nothing serious at all.
Here are some pics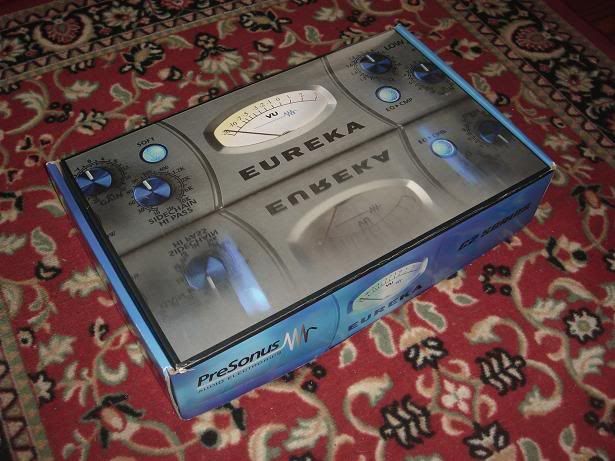 I am willing to ship anywhere and accept payment by paypal or money order only.