Discussion Starter
·
#1
·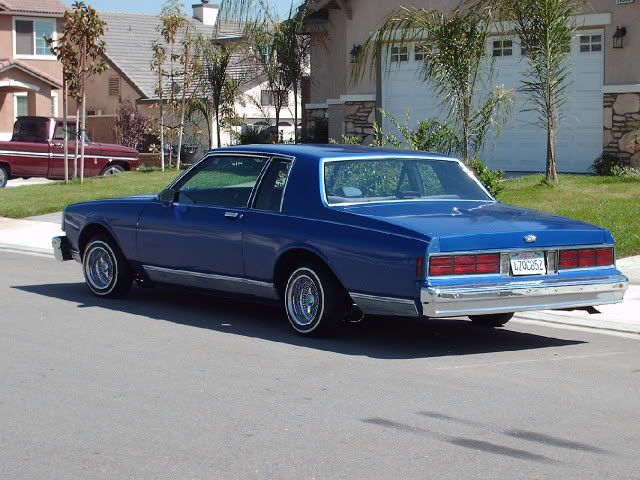 Asking $5,000 O.B.O. Up for sale is a clean Cali titled till april 07 og 86 Caprice box with full undercarriage Chromes and 2 pump set up. The Car starts right up with out any gas pumping in the mornings. The car does not overheat. You can drive it anywhere. Power windows that work power trunk popper power door locks. Alarm with door lock poppers up and down no problems. Good driver. Power steering. New Hankook 155-80-R13's 20 miles on them only.
The paint is descent but I would colorsand and rebuff. It is missing the Front bumper filler, and also the front driverside fender panel and rear passenger panel. The car has no stereo but has upgraded wiring and speakers ready to go for a radio and some amps with a box, other than that it is complete. The interior is clean, front and back seats are with no tears and headliner does not sag. It is tight. The car drives straight with no problems and idles very nicely.
I got the car the way it is. I already changed all the selenoids and added two more to properly run all batteries with no problems. "Thanks to Hillie at Munoz Wheels and Hydros in Ontario" And Albert aswell.! I was told that it was a Landau edition but the previous owner shaved the trims off that normally come with these.
I buffed the car alittle and gave it a really good wax to coat the pait an added the two grey stripes along the sides. Belive me when I say this. You'll love it when you see it in person it is fresh All around.
Please feel free to ask any questions I check my pms regularly and do return messages. Thank you for looking.