·
Phoenix Chapter President
Discussion Starter
·
#1
·
How To Make A Red's Dump Catridge(with internal slow down Valve) into a Blow Proof Dump Cartridge.........Ok ,Here's a quick tutorial that does work and I've tested the dump catridge out with 4-6-9 batteries with excessive abuse put to the dumps and it still wont blow or internally leak...... wonder why red's didnt think of it....oh well,
first you will need some polyurithane o-rings which I got from Martin Fluid Power(in Phoenix)
Part# OR-010 and OR-011
here we go....here's an old red's dump with built in slowdown valve,the dump itself is not internally reliable but it sure is accurate when you hit the switch,there is no delay but this dump is notorious for internal leaking and most as well as I consider it as junk but after we add our orings it will be good to go with no problems....
Unscrew the coil nut and remove the coil..
Unscrew the cartridge from the dump.....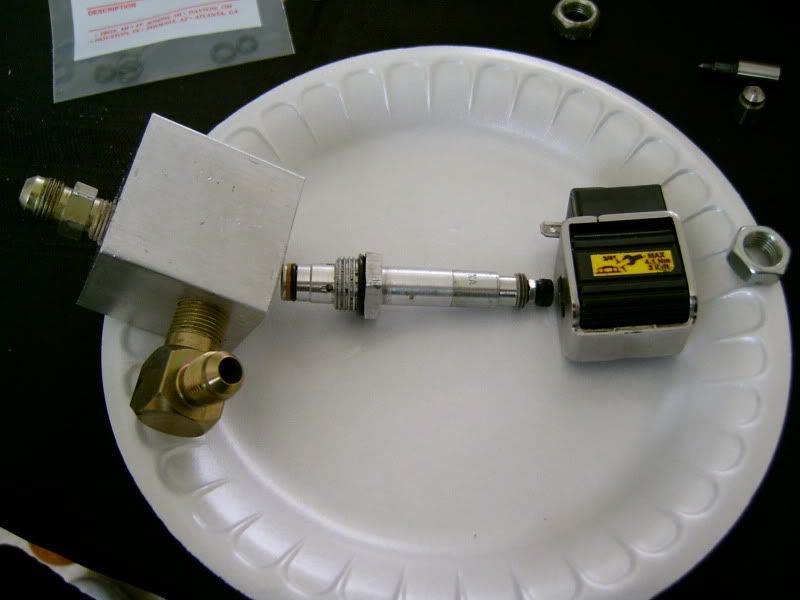 Now you have your cartridge...
You will need some vice grips and a adjustable wrench to take apart the dump...
Once you have it apart it will look like this.....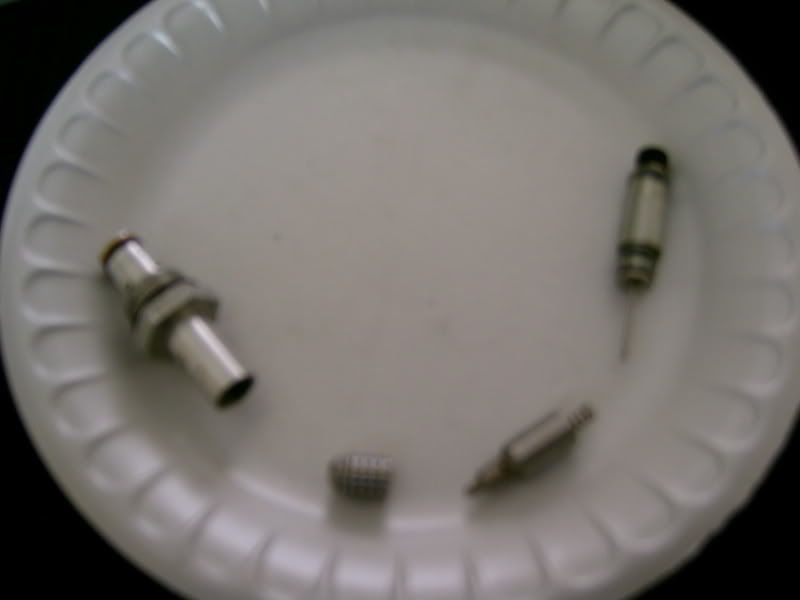 Now get your 2 O-rings ready...
First O-Ring(part# Or-011) will go into the catridge housing......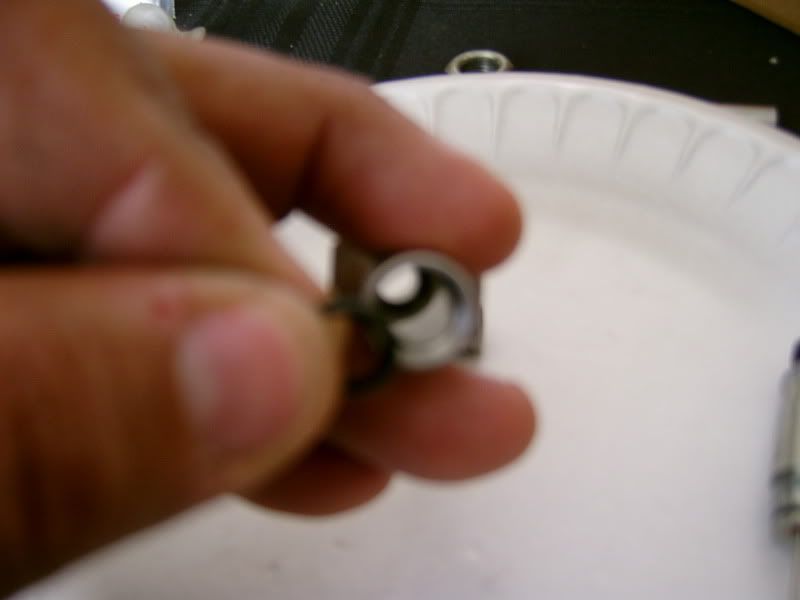 Make sure it is flush at the bottom,I use a writing pen I took apart to push the o-ring down to the bottom of the cartridge housing...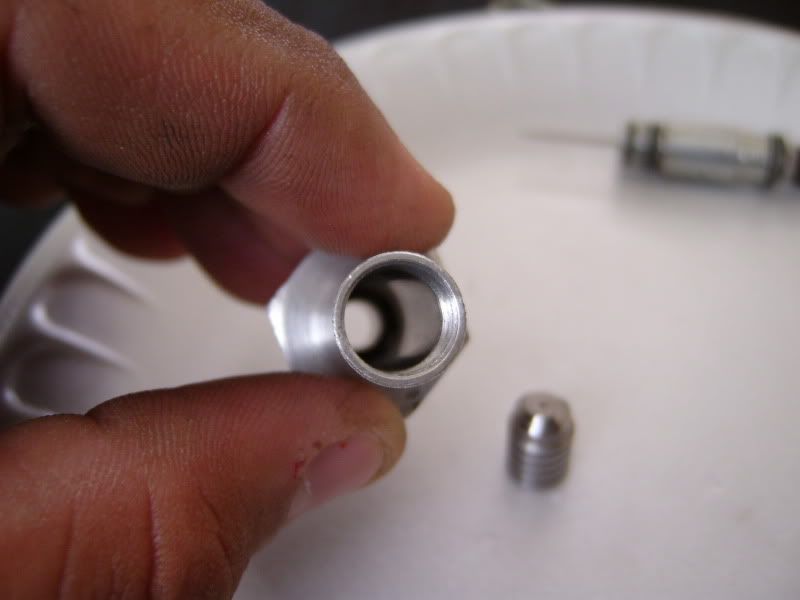 Next you will put another o-oring(part# Or-010) on the top of the cartridge piston pin guide.....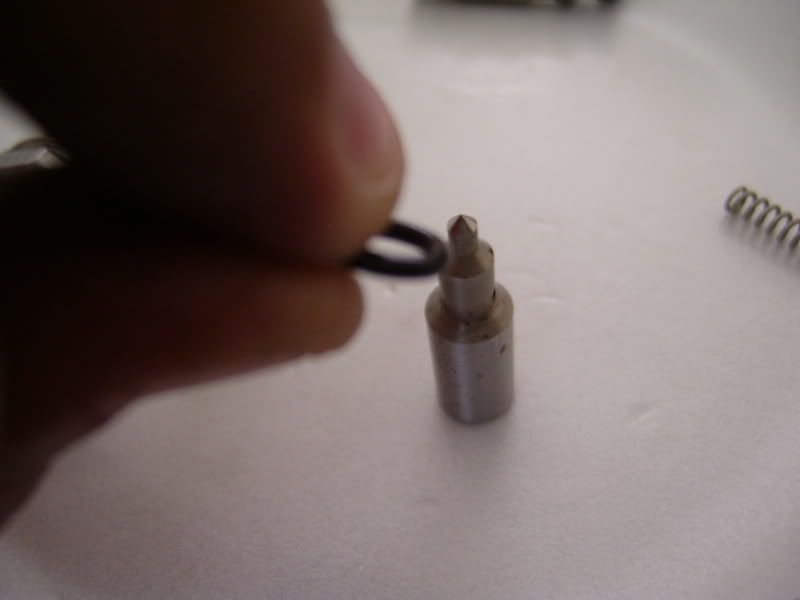 The piston pin guide will look like this when its on there.....
Now Put the dump cartridge back together.....
Here's what it will look like when its all back together.........
All thats left is to screw the catridge back on the dump block and install it back on the pump....
FYI: also on one occassion only I had to cut 1 turn of the internall spring because there was too much tension pushing on the catridge piston,but everyone(and Ive done 10 of these dumps) after have worked without having to cut the internall spring.....
I know some of us have alot these dumps sitting around in the garage,or use them as paper weights.....lord knows I have a few of them which I fixed and tested ...I sold a few of them I fixed to couple of my friends and there running them in there cars now with no problems.......hope this tutt helps.... :cheesy: