Discussion Starter
•
#1
•
With Chapters all over the Nation: Phx Az, Mesa Az, Glendale Az, Eagle Pass Texas, Tacoma Washington State, Questa New Mexico, San Antonio Texas, Safford Az, Alice Texas, Wilsonville Texas, Orlando Florida, Kansas, San Diego, Chicago, Mexico, Canada, Tolleson Az, Arkansas, Detroit and Waco TX not to mention members in Kentucky, Ohio and Iowa...we can now earn the right to say we're nationwide! Also we now have 2 Lowrider Bike Clubs!
Started in 1995....this was our first plaque!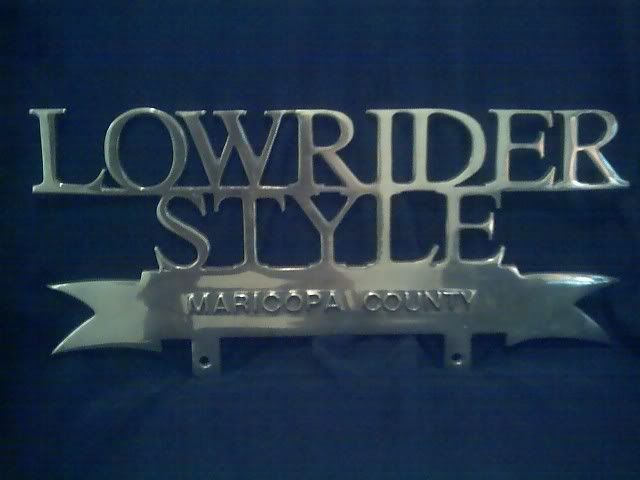 With a new start....this was the next plaque!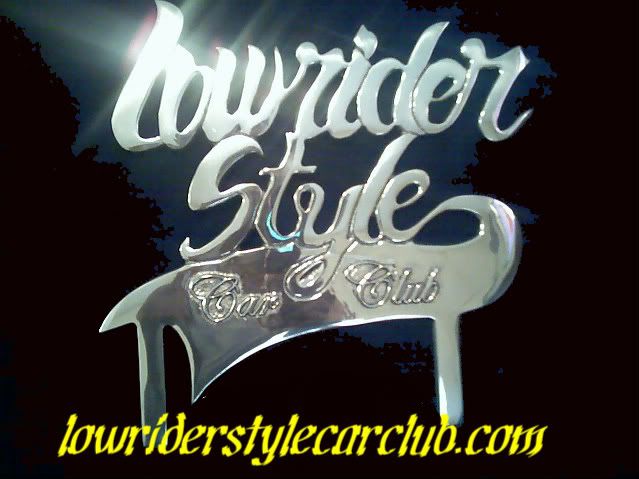 And this was the next plaque:
Here goes our medellions:
And of coarse....this is our first banner!
And this is our new banner:
Our new engraved plaques!
Once again TOGETHER we can change the negitive stereo types the media protrays of us by being recognized for our efforts to warn the next generation of kids of the downfalls of drugs and gang violence.
Also we're here to inform our Lowrider brothers & sisters of all the latest trends by linking you to the Lowrider World....so when you see us pop up please check us out and be amazed!!!
http://lowriderstylecarclub.com/