Discussion Starter
·
#1
·
Ok fellas....
Tools are located in Hamilton, Ohio 20 minutes from Cincinnati.
I am posting this for a friend. He has a ton of tools all brand new some have never been used. Here is the list of stuff and some pics.
There is about $3000 tools and the box.
MAKE AN OFFER
Consider trades or cash
Would like to see $1200 but I HE IS OPEN TO OFFERS AND TRADES
Will consider rims, cars, stereo equipment ect...
1 3 drawer roll around MAC tool box with flip open lid and retrachting shelves
1 Air Nozzle gun
1 Snap On 18 volt cordless drill
1 right angle grinder
1 straight grinder
7 lb magnet
2 inch mirror
2 ratchets 3/8 &1/2
Tap socket set
2 tap wrenches
4 picks
2 Torx drivers T20 & T15
Drill bit gauge
Paint Scraper
10mm thru19mm wrench set Chrome
3/8 thru 3/4 gear wrench set Chrome
3/8 thru 1 inch Wrench set Black
¼ drive deep well socket set 3/16-9/16
7 count 3/8 drive Allen head sockets (ask about sizes)
3/8 drive short well sockets 8mm-19mm
3/8 drive deep well sockets 8mm-19mm
5 count vice grips 1 pair needle nose/ 1 standard/ 3 C-clamps
7 line up bars (ask about sizes)
3 Chisels (ask about sizes)
1 center punch
3 sets of plier's 1 needle nose 2 standards
2 ratcheting screwdrivers 1 stubby 1 standard
1 pair tin snips
5 hammers
1 dead blow
1 ball peen
1 body hammer
1 mini sledge 2 lb
1 rubber mallet
2 Phillips screwdrivers
4 flat head screwdrivers
4 pry bars
3/8 drive air ratchet
52 piece power bit set
LED flashlight
1 pair of wire cutter/strippers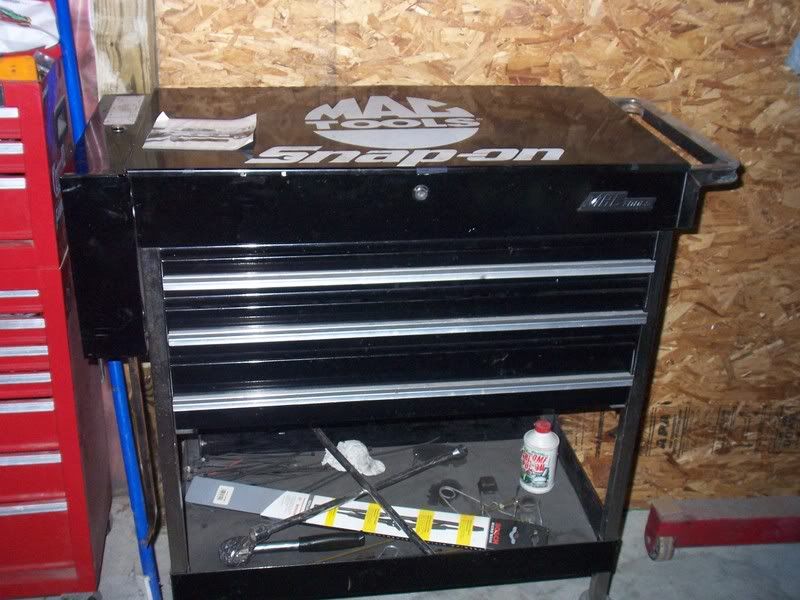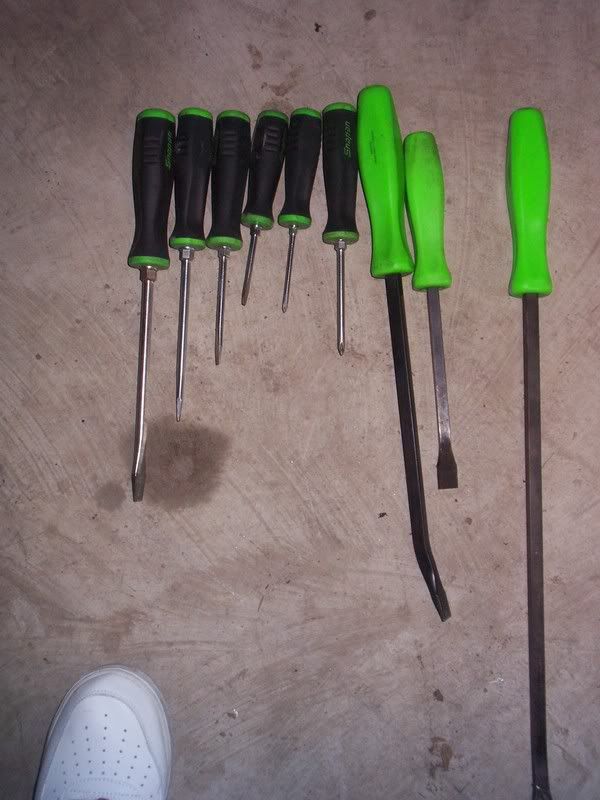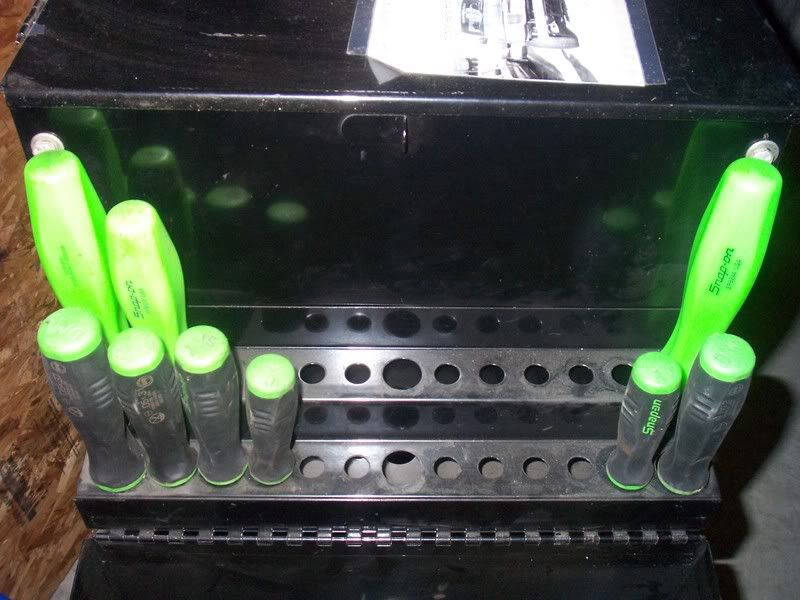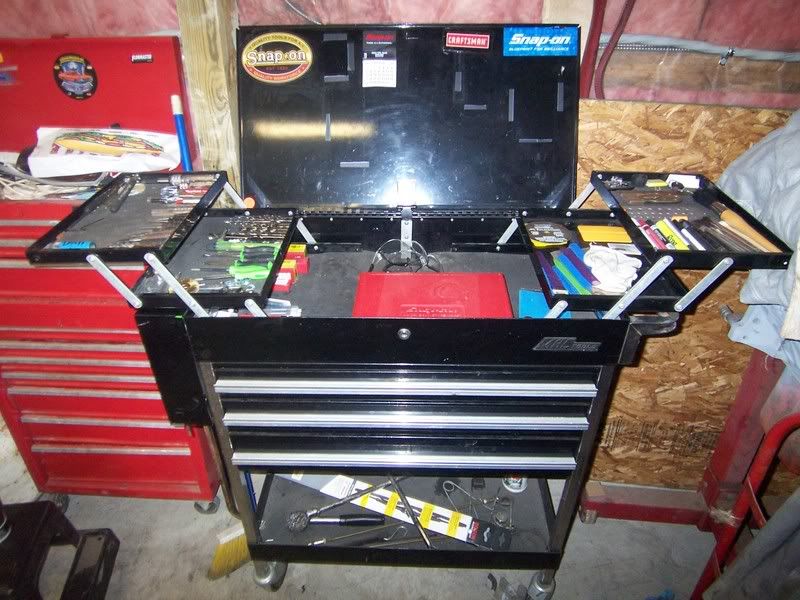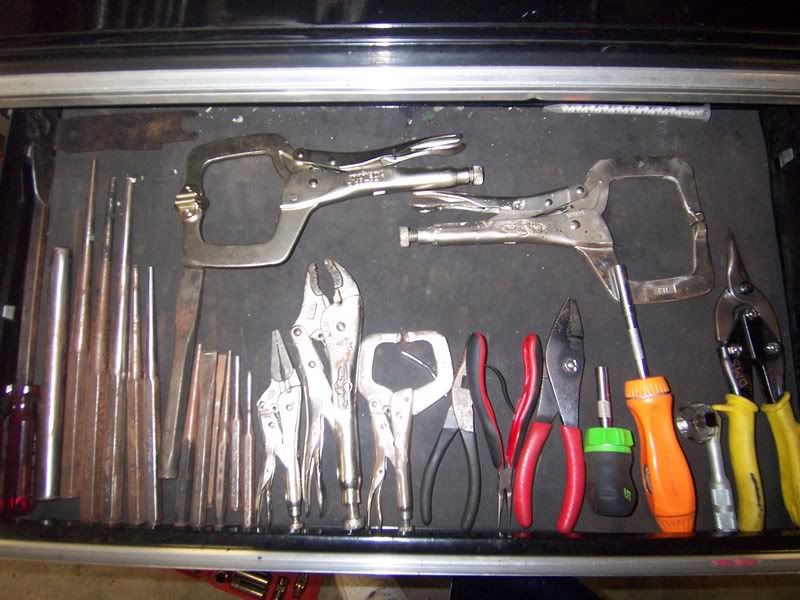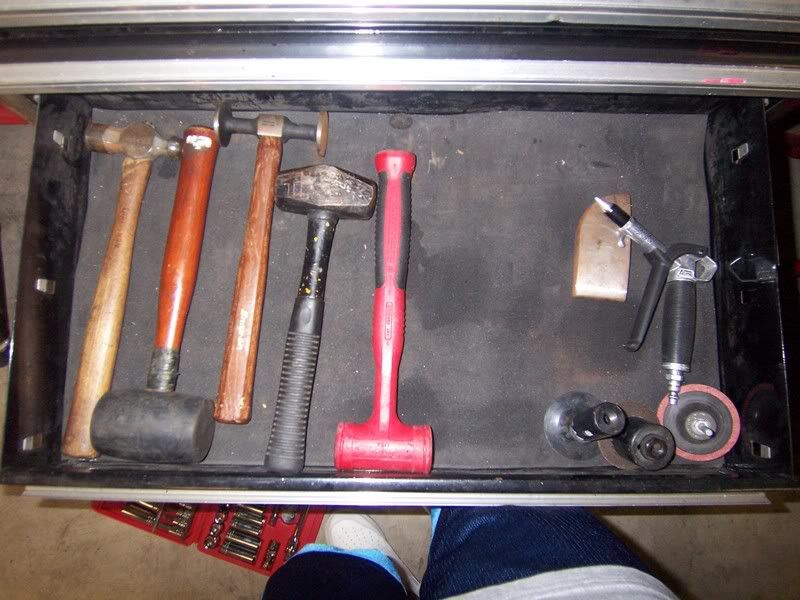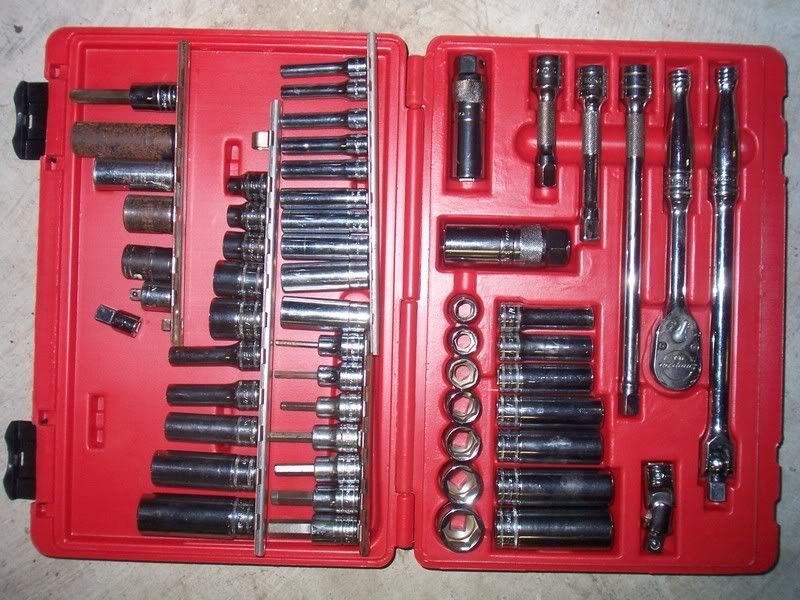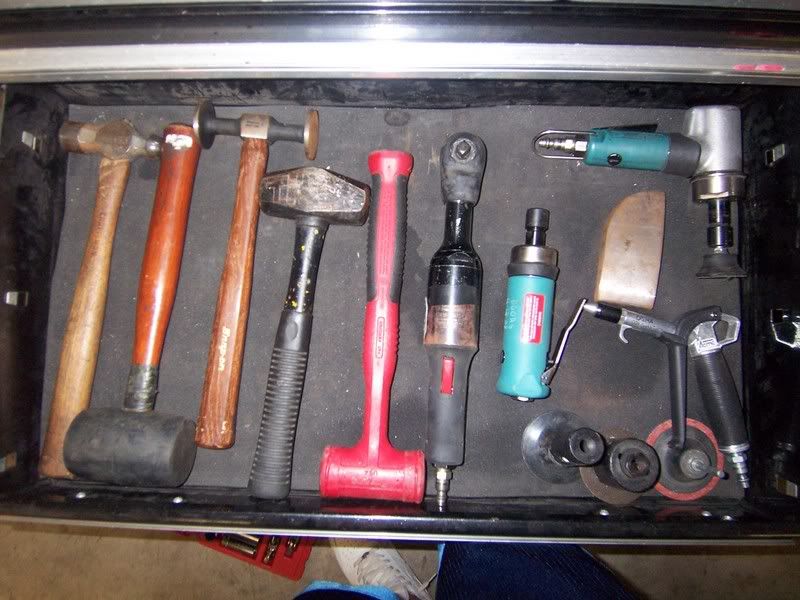 PM with question.