Discussion Starter
·
#1
·
Well hell ! I look back to when i started out on LIL and realized i built a gang of rides in the few months sence i been here ! Well I am not burned out I am just going to put the kits i want to build down for a while and let you all catch up ! :biggrin:
But I will still be building ! LOL! I just wont been in shop work on cars for awhile !
I Got a gift from BIG C and its a new style of building for me and he and i are doing a some what buddy build ! We are working on the same type kit and sharing building time and hanging out ! A rally fun and kick back style of build ! So heres what the build is !
THIS ONE IS MINE !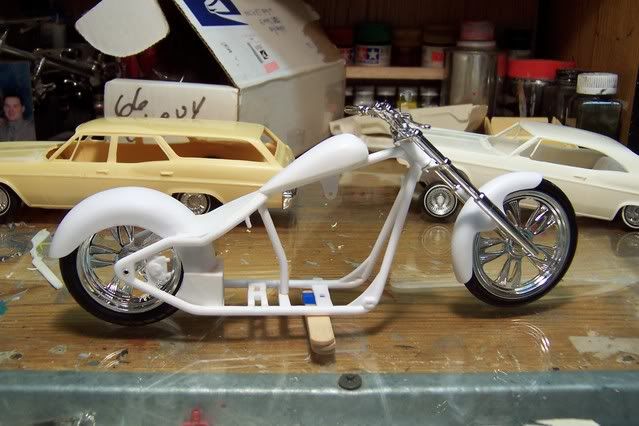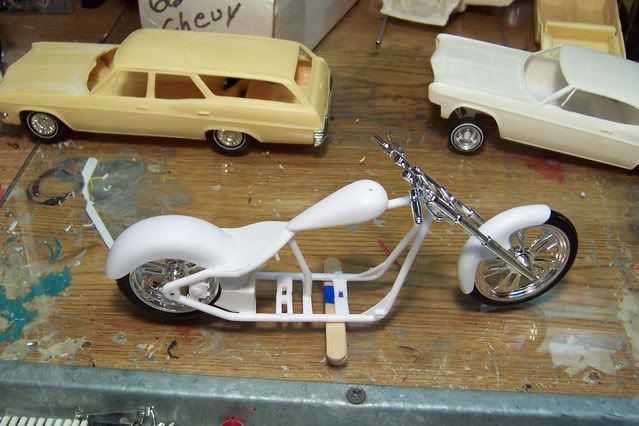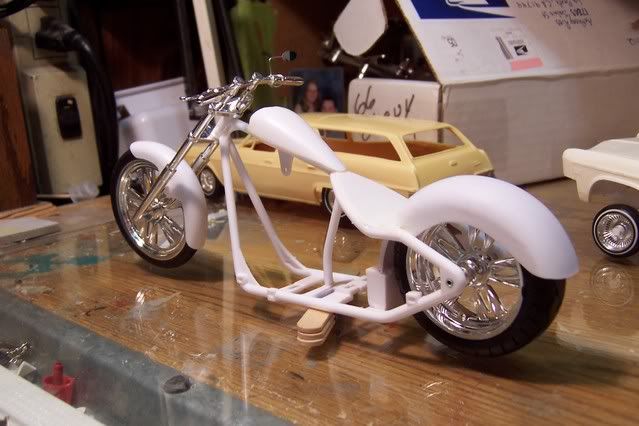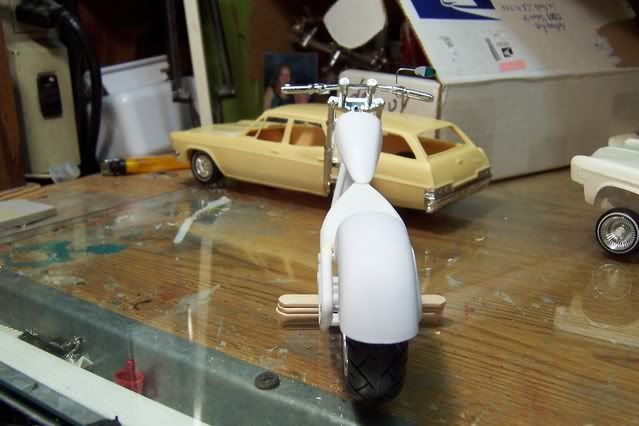 It has tons of custom work done to it that you really cant tell unless you have the kit to look and see but heres a pic of it in front of the box that it is to be !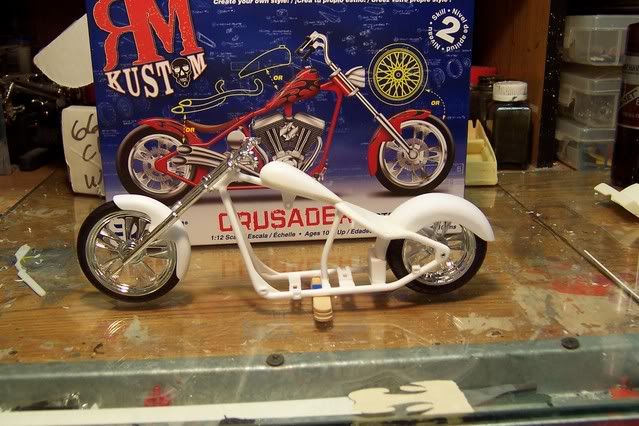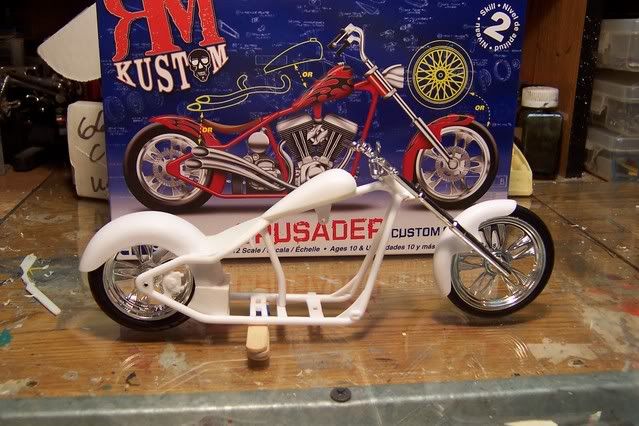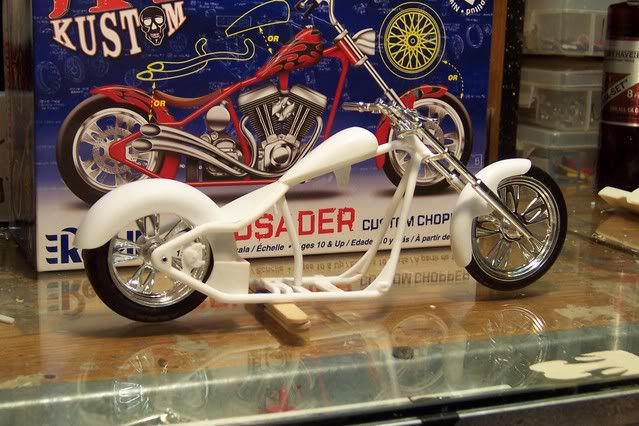 I made custom rear fender, custom tank , molded in battery box , seat pan the fuel tank is molded to th eset and frame , i racked front forks , custom made the handle bars ! Like i said i have done alot already but most are little that wont be seen unless you build the bike your self !
As for BIG Cs bike It is also done up with lots of tricks and custom stuff , but hell have to show you his ! I didnt get pics of it yet !
Well enjoy and i will keep you posted on this build ! And again I am just taking a break and tring a new feild in modeling !