Discussion Starter
•
#1
•
Although I was hesitant about posting my stuff here (no lowriders) I have been encouraged to do so. So I'll add to this thread over a period of days as I'm currently at work. I started modeling as a kid and young adult but had to give it up when I entered the service. Time, family and space considerations as well as deployment made it hard to have a hobby. When left the service in 2005 I started back and have been enjoying myself immensely. I build differently from most people, seeing gems in kits most people wouldn't give a second thought to. I'm an imagineer. I imagine it, then engineer it. I don't do box stock/factory stock very well (one, to date). So that being said, here's my latest completed build.
This is a late 70's Revell IMSA Monza Spyder kit, that was built as a Cannonball Racer. The kit is absolute shit, but the body is well molded and the body parts fit well. The chassis is a Pontiac Nascar chassis that has been radicaly altered to fit the body. I cut it into seven pieces as I recall. The dash and console are Corvette, and the seats from the F&F Toyota. The engine is a Nascar SBC, with a Corvette TPI system. The wheels/tires are from a Ferrari F50. The air cleaner was scratch built, as well as the exhaust system. I did not do any detail wiring or plumbing, I wanted the look and stance of the model to grab your attention, not the details. The color is Duplicolor rattlecan Orange Mist.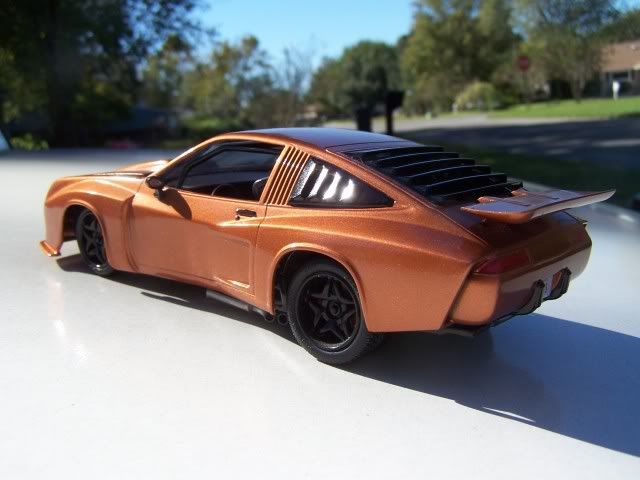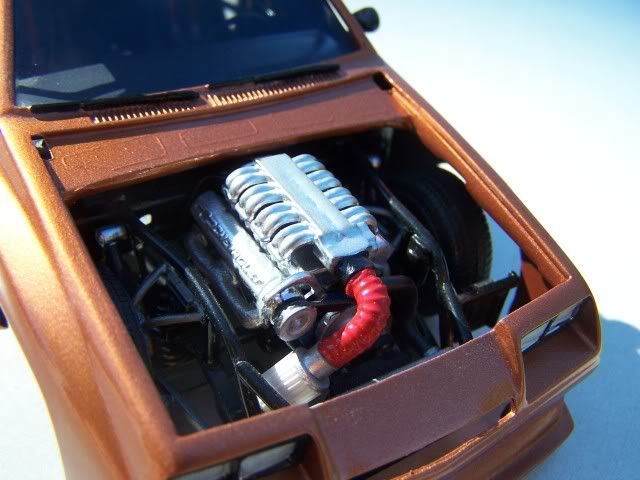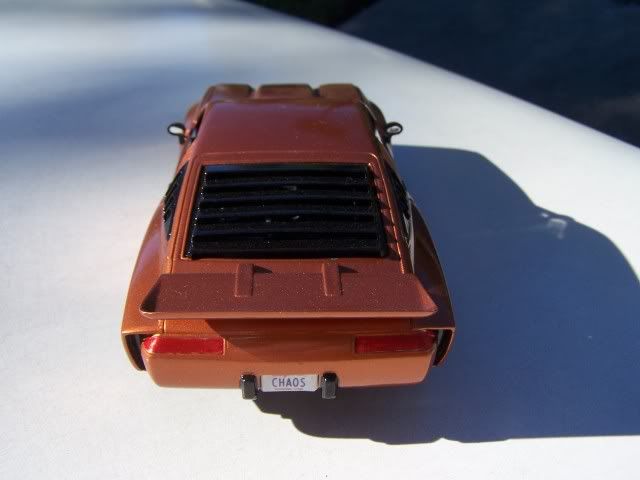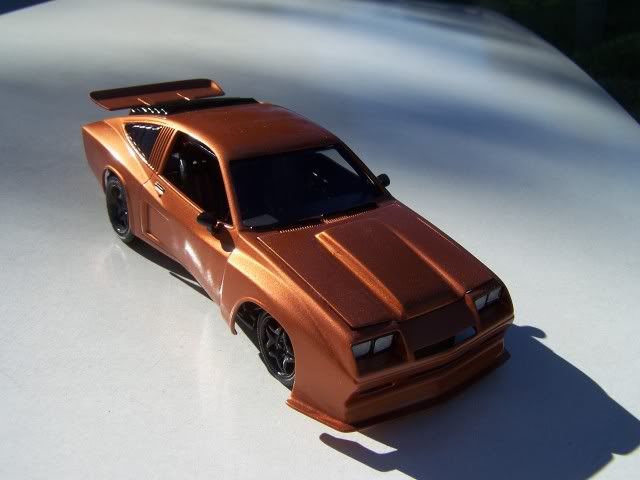 You can check out the WIP shots here:
http://s53.photobucket.com/albums/g73/Jant...haos%20special/
Please feel free to critisize, either good or bad. I can take either. I'd like to know what you liked or what you'de have liked to have seen done differently or better. And don't for a minute think that I'd be offended by anything you could say. More later, be cool.