Discussion Starter
•
#1
•
A friend of our club, Jessie from the Dukes of Montereyhas been going through a lot medical problems with his wife ove rthe past 2 years. Last month she lost her right leg from the knee down due to diabetes. Now this past monday she returned to the hospital due to a heart attack. He he going through a hard time with no insurance and medical bill pilling up.
At our toy drive will be accepting donations on their behalf, to help a fellow lowrider family get through this very rough and terrifying time. they have a 4yr old daughter and a 18yr old son.
donattion will be accecpted from now till all is well. please keep them in your thoughts and prayers. please help spread the word.
thank you
low vintage family
call 510-432-8789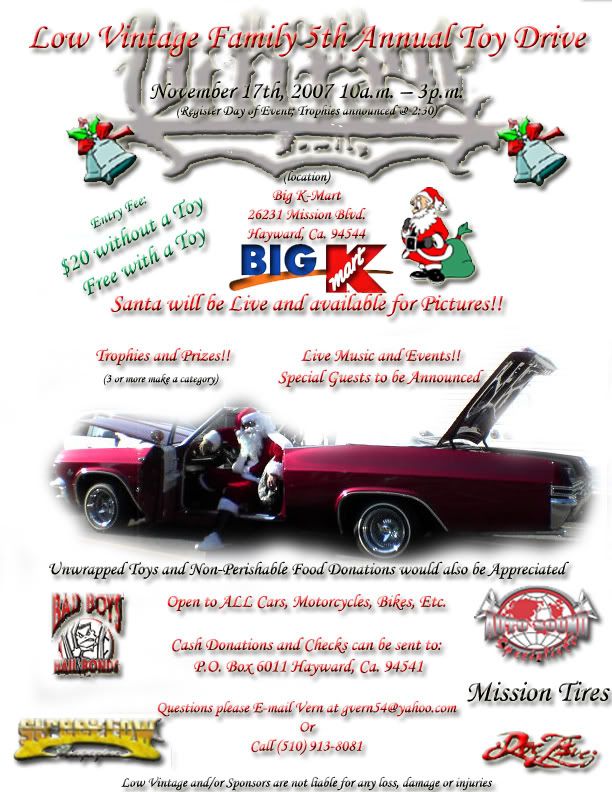 for all familias help a fellow familia out