Discussion Starter
·
#1
·
i got an 85 cadi and im trying to get some 17x7s to fit in the rear and im not really too big a fan of skirts to begin with so thats not an issue.
BUT i wanna know if its possible to take a grinder and shave the wheelwell an inch or a little more to make it more like the front wheel well.
follow so far?
i have some fiberglass experience and i was wondering if i could go to the junkyard and get trim from another cadi fender and shave to fit the trim?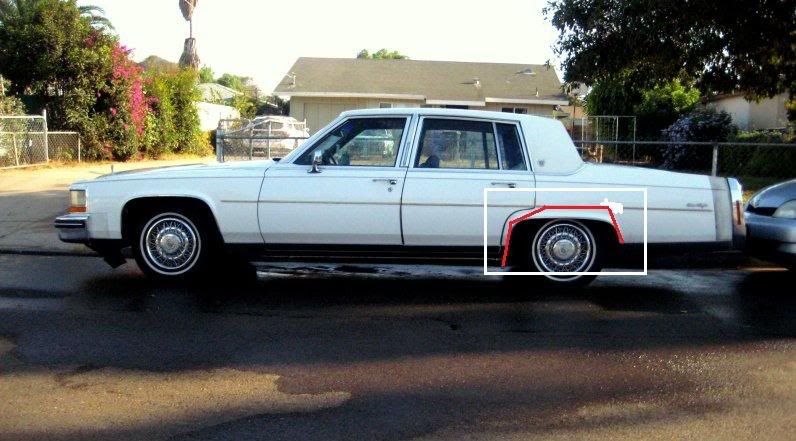 is trim flexible?
any idea on the best cadi to rip the trim off?
has anyone done this(i know most of you dig skirts)?
or is this just a disaster waiting to happen?