Discussion Starter
·
#1
·
FELLAS I JUST WANT TO SAY THANK YOU IN PUBLIC TO
85 biarittz
! I HAD PLACED THE WANTED AD FOR LEGO'S FOR MY SON , WELL CHARILE PMED ME AND ASKED WHAT WAS I LOOKING FOR AND I TOLD HIM I DIDN'T HAVE A CLUE JUST THOUGHT THAT IF ANYONE 1 HAD UNWANTED LEGO'S THAT I WOULD TRY AND TRADE THEM OUT OF SO I COULD GIVE THEM TO MY SON ! WELL TODAY I GOT A PACKAGE ADDRESSED TO MY SON FROM CHARILE AND MAN I WAS LIKE THE KID IN A CANDY STORE ON A SHOPPING SPREE ! HERE'S A PIC TO SHOW YOU GUYS HOW GREAT CHARILE IS ! NOT ONLY DID HE SEND MY SON LEGO'S BUT HE SENT BRAND NEW TOTE OF 600+ PEICE'S ! MORE THEN I HAD EVER THOUGHT HE WOULD DO ! HERE YOU GO BROTHER! LOOK AT MY BOY WITH THE LEGO'S!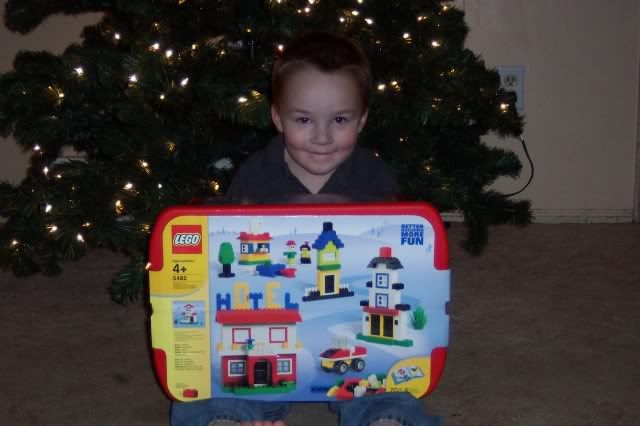 THANK YOU FROM THE BOTTOM OF ARE HEART'S CHARILE THIS MEAN'S MORE THEN I COULD EVER EXPRESS ! :biggrin:
GREAT LOVE RIGHT HERE ! MASON IS TURELY OVER JOYED !