Discussion Starter
•
#1
•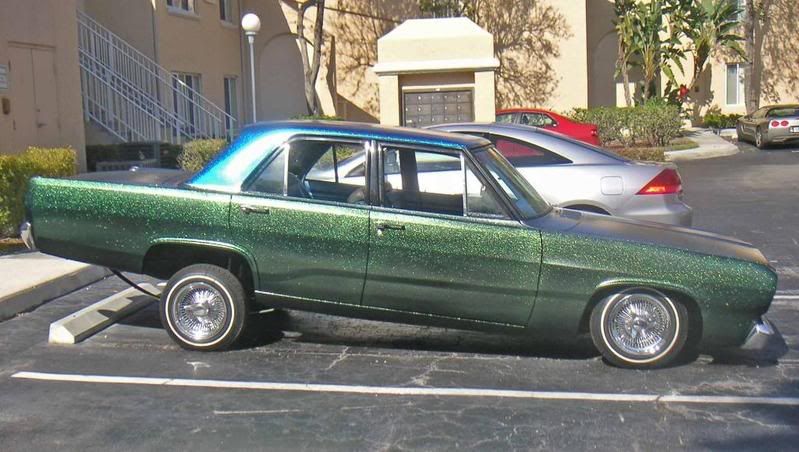 its realley hard to get a good shot of it right.
the abalon flake on the side is over black - depending on where you stand it looks gold or green or blue
the abalon flake on the hood is over top of silver flake over black
and the roof is blue flake over black.
so now I need to decide my patterns to spray on / and murals ( going with skulls and smoke / fire type stuff ) and then candy over top of most of it - but im thinking of leaving a fiew stripes and or designs in just bare flake with no candy on top ....
if this car showed up at your shop - what would you add to it ? I guess is basicly what im tryin to ask yall.
this pic shows before we sprayed the abalon flake on the hood and sides of car.
how it has the silver flake on the top side. it shines like chrome in the sun so I wasnt able to capture a pic of it with the abalon flakes sprayed on - this is an older pic of course since teh car is now covered in more flakes.