Discussion Starter
•
#1
•
K.
YALL ALREDY NO BOUT DA EDSEL ON DUBS & MY MASTR FABRICATN ABILITYS. WEL AROUND OCTOBR 2009 I WAS INDA MARKET 4 ANOTHR PROJEKT CAR. NOT 4 ME 2 KEEP, BUT 1 4 ME 2 FLIP N MAIK MO MONEY. SO I NARROWD IT DOWN BETWEEN A 63 COOP DEVIL, 65 THUNDRBIRD, N A LATE 40S INTERNATIONAL RAT ROD PROJEKT. DA THUNDRBIRD WAS ABOUT 15 MILES FRUM ME. WEL I DESIDED ONDA COOP DEVILLE N PAID 4 IT IN FULL ON OCT 19. SHIT WAS IN CALIFRONIA WICH WAS GOOD & BAD. CALI CAR = MUCH BETTR SHAPE, BUT MO MONEY 2 GET IT HEER.
HEERS DA EBAY PIX OF IT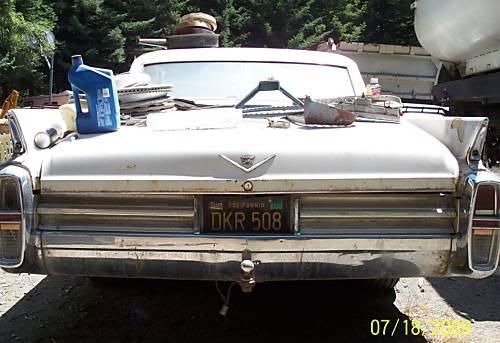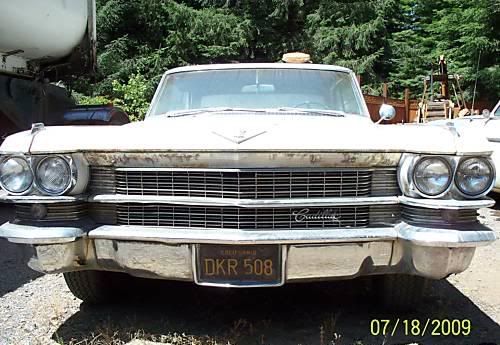 SO I HIRED ROGER CASTRO @ ALLSTATE AUTO CARRIERS LLC. HE SED HEEL DO IT FOR $890. I PAID DAT ****** DA 190$ DEPOSIT N HE SED MY CAR WOOD B PIKD UP IN 2-4 DAYS GAURENTEED. WEL I WAS WIT DAT PRIK FO ALMOST 3 WEEKS N MY CAR NEVR MOVD. SO I CANSELD MY ORDR N DAT *** ONLY REFUNDED ME HAF OF MY DEPOSIT. WICH REMINDS ME I NEED 2 FILE WIT MY CREDIT CARD 2 GET IT BAK.
SO NEXT I HIRED BRENDAN KURTYA @ ALL STATE CARRIERS. HE SED HEEL DO IT FOR 1200$. HE SED IT MYTE B A LIL DIFFICULT 2 MOVE IT SINCE ITS WAY UP IN MCKINLEYVILLE, CA. OREGON BORDR TYP SHIT. WEL I WAS WIT DAT PRIK FOR 1.5 MONTHS N MY SHIT STIL ANTE MOVE.
I BOUGHT MY CAR ON OCT 19, N RITE ABOUT NOW ITS LYK DEC 18 N SHIT STIL ANTE MOVED. SO I CANSELD WIF DAT ***, N HIRED JORDAN TRANSERVICES. HE SED 1300$, I SED FINE WUTEVR. ABOUT 2 WEEKS LATR, HE CALS UP N SED HE CANT FIND ANY1 FOR DA 1300$. SO I SED DO WUTEVR DA FUK U GOTA DO. SO HE RAISD DA PRICE UP2 1500$. 2 MOR WEEKS GO BY N STIL NUTHN!!!
SO I SED FUK DAT GUY ALSO. ITS NOW LYK JANUARY 3RD, 2010. OVR 2 MONTHS HAV GON BUY N MY GODAM CAR STIL ANTE MOVED. N WUTS WORSE WAS DA FUKN ASSHOLE WHO SOLD ME DA CAR WOODNT GIMME BAK MY MONEY. SO I WAS STUK.
WEL I WAS TROLLIN ROUND HEER N I CAM ACROSS A GUY NAMED BIGBOYTRANSPORT. HE SED 1500$ ALSO. HEER IS DA STORY I ALREDY TYPED UP ON HIM. ORIGINALY POASTD INDA EDSEL ON DUBS.........
within 2 days of me hiring him, he got it movd 350 miles down frum oregon border, 2 oakland ca. da prob wif da 1st 3 assbags was dat nun of der drivrs wantd 2 go way up norf 2 get it. semi truk drivrs only want 2 travel 2 major trafficd citys. wel 4f guy took his trailr n went al da way up der personaly n brout it bak down 2 da major city he liv in, oakland. den he hires a semi truk 2 go frum ca 2 il. wel 2 days aftr he brout it down, he hada semi truk lined up. so semi truk shows up 2 days later n he denyd it kuz it didnt hav no breaks. dat was jan 6th. so he calls n told me da story. i sed "wel wtf ima do?" he sed hees guna work on my car 4 free n try 2 get da breaks workin. so da nex day, da 7th, he calls n sez hees got anothr drivr lind up 2 pik it up on friday, da 8th. dis new drivr sed heel tak it wif no breaks, so it can go no prob. so
friday rols around, satrday rols around, sunday rols around, n now its monday, jan 11th.

i chekd my fone around 3pm n i had 2 mist calls frum him. cald him bak n he sed my car got impounded. i sed "wtf! how dat happn" n he sed...

""""k, wel da drivr was suposd 2 show up on friday n he nevr showd. den satrday mornin he calls me n sed hees runnin late n heel b der in 2 hours.""""

so my guy BIGBOYTRANSPORT, gets da bil of ladin shit set up. taks sum pix of it 4 me 4 proof, n pushs it out in2 da street, getn it redy 4 da pikup. so da semi truk can jus bak up 2 da car n winch it in, insted of tryna manuver da non op car wif no breaks.

wel he goz bak inside n doin his othr shit. 2hours go by n da drivr stil ante showd up yet. so my guy keeps watin. den his neighbor cals him up n sez der towin da coop deville. he runs out der n sez "wtf yall doin"
da cop sed

"""""dis cars abandond. old xpired tags, invalid license plate, n i ran da registration n ders no record of it. we gotta tow it.'''''

my guy sez """"its not abandond im shippn it out 4 a customer"""""

wel dey went bak n forf a littl bit n since my car didnt hav a title, dey had2 impound it. only way 2 get it bak is2 go down 2 da polise station n "bail it out"

so bigboy goz down wit his trailr 2 da po po station 2 get it bak, n dey woodnt turn it ovr 2 him, since he has no record of it belongin 2 him, or me, or anybody. hence, "abandond". only way 4 dem 2 release custody of my car 2 him is if he applys 4 a new title in his name. so he goz 2 da dmv wit his trailr n all my cars info n applys 4 da title. he pays da registration fees, new title fees, got new tags 4 it, all in his name. den he goz bak 2 da polise station, shows proof of it belongin 2 him, he pays da impound fee, loads it bak up on his trailr n brings it bak home.

i cald him as he was headn  bak 2 his plase wit da car. he told me he cald up da shippn company n bitchd dem out 4 not shown up on fri, n not shown up on sat n getn da wip impoundid. he sed der sendn sum1 2day 4 shure. i 4get da name of da company dat was supost 2 get it, think it was alex transport based out of masachusetts or sumtn lyk dat. he also told me he took a ton of pics of it 2day. n is guna send em 2nite.

so now hees out of pocket lyk 600+$. new title fee, registration fees n shit, tags, impound fees n evrythn. he dont want any money frum me, so hees takn it asa loss since he shoodnt hav had it inda street. so now wen da car shows up heer, it will hav all da paperwork. 100% street legal, title, tags, plates n evrythn.

im not mad at him at all. i wastd 2 munfs wit 3 diff companys.
n
I WASTED 2.5 MONTHS WIT 3 DIFFRENT COMPANYS TRYN 2 GET DAT SHIT HEER.

IN LESS DEN 10 DAYS, BIGBOYTRANSPORT HAD DA FUKN CAR AT MY DOORSTEP. IF IT WASNT 4 HIM I WOODNT HAV MY CAR. ID STILL B WAITN ON A 6TH COMPANY.
DIS GUY WORKS FUKN CRAZY. HE GOT MY SHIT MOVED HELLA FUKN QUIK. IT WAS UNBELIEVABLE HOW FAST HE GOT SHIT MOVED. BIG BOY TRANSPORT DONT PLAY. HE TAK SHIT SERIOUS. HEERS HIS LINK.


http://www.layitlow.com/forums/index.php?showuser=7589

DAS DA ONLY NAME U NEEDA NO WEN IT CUMS 2 SHIPPN CARS.
EDDYS COO PEEPS N HE EASY 2 TOK 2. N BETS OF ALL. HE DONT MESS AROUND.



SO BAK 2 DA STORY. DA CAR SHOWS UP JAN 14TH. LYK 9PM. I HIT UP BIG BOY LET HIM NO WUTS GOIN ON N ALSO 2 VERIFY SHIT. HE CONFIRMS AL DA SHIT I NEED2 NO N I HANG UP.



GETTN MY FUNDS IN ORDR









HEERS PIX OF IT ONDA SEMI TRUK TRAILR.


























GETTN LOWRD. ALSO NOTISE DA STRAPS DEY NEEDID 2 SECURE DA TRUNK. DA *** WHO SOLD ME DA CAR SED EVRYTHN WAS ATTACHD. WEL DA TRUNK & HOOD WERNT EVN BOLTD DOWN. DEY WER JUST RESTN IN PLASE














GOT DA SHIT OFF DA TRAILR N PAYD DA FOO.

PUSHD IN IN2 DA DRIVWAY




TOWED IT 2 DA BARN





USED MY GENIOUSNESS 2 PUSH IT IN2 DA BARN UNDAMAGED





GOT IT 2 ITS FINAL RESTIN PLASE. WHER IT WILL SIT TILL ITS IN CORREKT RUNNIN ORDER



N YA, DATS DA LEGENDARY EDSEL ON DUBS ONDA LEFT